Don't let an ex have the last laugh. Make sure you review your beneficiaries regularly and change them if needed to be sure your loved ones don't get screwed if you die.
In my first job out of college I processed death benefit payouts for 401(k) participants. I had to review the request, the death certificate, and the beneficiaries on file before we could cut the beneficiary a check.
Most of the time it was pretty straightforward but every so often we'd get one that became a real headache.
One of the worst was the time where a man died and his ex-wife was still listed as the beneficiary on his account.
They had been divorced for years and the man actually had a young, disabled child with another woman but they had never married and he never updated his beneficiaries to make sure they would receive his account balance.
The ex-wife swooped in and cashed out the entire account. By the time the new woman with the disabled child contacted us the account was already paid out.
I'll never forget the sound of her voice cracking as my manager and I listened to her pleas for help. We had no doubt the man who died would have wanted his money to go to his new family and the disabled child who really needed it, but there was nothing we could do.
Ultimately, she ended up filing a lawsuit against the ex to try to get the money but I never found out how it ended up.
The moral of this horrible story is that you need to regularly double check your beneficiaries and change them if necessary.
Primary vs Contingent Beneficiaries
When you sign up for life insurance, a 401(k) plan, or other investment accounts you're required to fill out a beneficiary form to list who you want to receive the proceeds if you die.
You can actually choose more than one beneficiary if you want. The primary beneficiary is the the first in line to receive the assets, while contingent beneficiaries would only receive the assets if something happened to the primary beneficiary.
You can name multiple primary and contingent beneficiaries in your policy but the contingent beneficiaries will only receive the benefits if none of the primary beneficiaries outlive you.
Here's a couple of quick examples that will help you better understand the difference between primary and contingent beneficiaries.
Example 1 – You're unmarried and live at home with mom and dad. You set up your parents as your primary beneficiaries and your annoying little sister as a contingent beneficiary.
If you were to die and both of your parents were still alive, they would each receive a portion of the proceeds. If only one of your parents was still alive he or she would receive the entire amount.
The only way your brat of a sister would get anything is if both of your parents had also died.
Important – contingent beneficiaries will only be eligible to receive your assets if ALL of your primary beneficiaries are deceased.
Example 2 – You're happily married with two kids and a dog named Mr Furley. You name your spouse as your primary beneficiary and the kids are your contingent beneficiaries.
Unfortunately, Mr. Furley is out of luck because you can't name a dog (or any animal for that matter) as a beneficiary.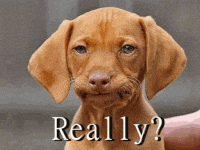 If you were to die, your spouse would collect all of the proceeds. If your spouse were to die before you, or with you, then the kids would get it all.
Make sense?
Example 3 – This is a bad one and it's here to show you what can happen if you don't check your beneficiaries once in a while.
Like example 2 above, let's say you're married and have two kids. Your wife is primary beneficiary and the kids are contingent. All fine and dandy.
But then you decide to have another kid and somehow in the midst of all the stress-filled days and sleepless nights you forget about updating the beneficiaries on your life insurance.
Years go by and never even think to double check your policy. You must have updated it to add your third child, right?
Oh snap!
Can you see the horrible situation about to unfold?
One night you and your wife are driving home from a much-needed date night and your car is plowed into by a drunk driver. You're both killed instantly.
Since your primary beneficiary died in the accident with you, the proceeds from your insurance policy will go to the contingent beneficiaries.
Unfortunately, the policy only names two of your three children as contingents so your youngest child gets absolutely nothing.
Sure, you'd like to think that his older brother and sister will give him an equal share. But what if they don't?
Your kids are already devastated after losing both of their parents, and you've made their lives even more stressful by messing up the life insurance.
Why even take a chance of this scenario happening? Just take a few minutes and make sure your policy is up to date and set up exactly the way you want it to be.
When to Change Your Life Insurance Beneficiaries
There are certain life events that should always be a trigger for you to update your life insurance policy:
You get married
You get divorced
You have a child
One of your current beneficiaries dies
You might also consider changing beneficiaries if you have a falling out with one of them, but I'll leave that one to you.
The most important thing is that you know who your beneficiaries are. If you're not sure then you should check right now and make any necessary changes before it's too late.